News 2014
Melbourne Poetry Reading Tour
In October 2014, I'm doing a number of poetry gigs as the featured reader in Melbourne to promote my new book of poetry, Radiance.
Saturday October 11th, 2-5pm
The Dan O'Connell, 225 Canning Street, Carlton
Sunday October 12, 2pm
West Word Poetry, Dancing Dog Café, 42A Albert Street, Footscray.
Sunday October 12, 5pm
With Alex Skovron and Susan Fealy
The Sporting Club Hotel 27 Weston St, Brunswick (off Sydney Rd, adjacent Barkly Square car park)
Thursday October 16, 7.30 for 8pm
Courthouse Readings, Eltham Courthouse, 728 Main Road, Eltham
Sydney Readings
Wednesday November 26, 7pm
With Paul Cliff at Rhizomic at Mr Falcon's, 92 Glebe Point Road Glebe.
Canberra Readings
Tuesday May 12, 2015, 6.30pm.
Poetry at the Gods Cafe, in the ANU Arts Centre, diagonally across from the Student Union near Sullivan's Creek. Meals from 6.30pm. Bookings essential. Non-eating seats can also be booked.
Environmental Humanities Walkshop
On Friday December 6, 2013 I was lucky enough to be involved in the University of New South Wales' Environmental Humanities Walkshop, which began in Bexley North and followed the Wolli Creek and then the Cooks River to Canterbury. This is my local area where I've lived for the last eighteen years and the subject of the long poem, "The Earlwood-Bardwell Park Song Cycle" that is available in my third collection of poetry, Out to Lunch. It was a thrill to read to such an engaged audience and a unique experience for me to read in the places that sections of the poem celebrate. So I read Part 6 in Girrahween Park in suburban bushland that has scarcely changed in 6000 years and read Part 10 along the Cooks River cyclepath, where I've spent so many hours pedalling my bike and watching how the mangroves have gradually come back to a river that is a lot less polluted than it used to be. My song cycle, unlike Les Murray's "The Buladelah-Taree Holiday Song Cycle", which was one of its inspirations, is very much about living in the city, yet even a city like Sydney has bushland that is precious, inspiring and worth experiencing.
News 2012
Coriole National Wine Poet
In a brilliant initiative, Coriole Vineyards, from the McLaren Vale area of South Australia will soon release a six pack of their 2011 Cabernet Shiraz with six of my poems on the back labels. The poems deal with a variety of subjects, from cycling along the Cooks River near where I live, to dropping that catch in cricket, to what happens when you cross ballroom dancing with Australian Rules football. There's an ode to rhubarb, a lyric in praise of fish and chips on Friday nights and parodies of some very famous poems in "The Humble Sausage".  The wine is being launched at a Pizza, Poetry and Jazz night at 6.30pm on Friday September 7 at the Coriole Vineyards, Chaffeys Road, McLaren Vale. It should be a lot of fun. Hope to see you there!
 
Poem to Film
I recently learnt that "The Station Owner's Daughter, Narrandera", a poem from my second book, Every Night They Dance, has been adapted and developed into a fifteen minute film, Scar, directed by Alex Ryan. The film, which has been shot and is in the final stages of editing and production, tells the story of a massacre of Indigenous people that took place near Narrandera in the 1830s. I understand that Goosey, who features at the start of the poem has been replaced in the film by Myrtle, a fine looking cow, but that much of the story has been retained. I guess that puts me in the company of Australian poets, Dorothy Porter and Banjo Patterson, whose poems have also inspired films. Can't wait to see the finished product.
Ashfield Library Workshops
If you're interested in writing short stories, I'm running two workshops for Ashfield Library in January:
Wednesday 9 January, Ashfield Civic Centre, 10am-1pm.
Friday 11 January, Michael Maher Room, Haberfield Centre. 10am-1pm.
And there's a Poetry writing workshop as well:
Thursday 10 January, Ashfield Civic Centre, 10am-1pm.
Writing Short Stories: Small, Good Things
In 2013 I'm running a couple of extended courses on writing short stories. The first, for the ACT Writers Centre in Canberra, will begin on Saturday, March 23, and meet monthly for 6 months finishing in August. It takes time to write a good short story and I'm excited about the possibility of working with people over a period that allows sufficient time for an idea to germinate and mature. A similar course, but meeting fortnightly will begin at the NSW Writers Centre in Rozelle on Thursday, May 9. More details about both courses to follow soon.
The Swarm is coming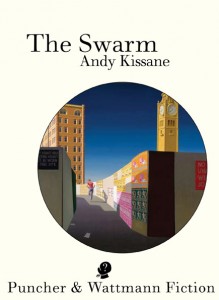 To be published in October, 2012.
The short story is a daring thing, attempting in limited time and space to give us something big and memorable. This book of short stories is part of the resurgence of the short story form in Australian writing.  These stories offer a fresh take on the compromises, struggles and unexpected joys of life. Some of them have already been acclaimed for their  heart-stopping sadness, their ability to deal with emotional complexity and for their mesmerising capacity to make the reader care about these people.
What happens when three old friends from NIDA meet again? What is Marc Chagall doing in St Peters in the twenty-first century? Why does a young woman disappear in suburban Sydney? These people are governed by a swarm of impulses that hurl them into situations that are sometimes hilarious, sometimes heartbreaking. There's seduction by cake, a buried secret and the announcement of a pregnancy on a peak-hour train. In eleven stories, bound together by recurring characters, Kissane creates a fictional world that is familiar and strange, engaging and exhilarating. Ultimately, The Swarm is a book about love—the difficulty of finding love and hanging onto it in the face of the dilemmas thrown up by life.
"Andy Kissane's characters seek the sweetness at life's centre, often becoming the victims of their own naiveté. These are stories to savour, stories where the reader's own imagination will supply the final outcomes." —Carmel Bird
"Each story here conveys the skill, the art and generosity of a writer who respects both the form and his readers." —Tony Birch
"Kissane has the ability to draw you into the story, making you concerned to find out what happens and where his characters are going. This is quality storytelling." — Andrew Wilkins, Bookseller + Publisher Magazine
The Swarm will be available from mid October from all good bookshops or from the website of the publisher, Puncher and Wattmann.
Tour of Ireland and London
In September, I'm touring Ireland with three other Australian writers, Alison Wong, Alex Skovron and Robyn Rowland. It's a great chance to return to Ireland after more than twenty years. My family, on my father's side, emigrated from Asdee, a small village in Kerry in 1870. Although I don't think I'll be going there, I'm hoping to catch up with some of my Irish cousins and a few friends. Some of the readings have been generously supported by the Australian Embassy in Dublin. Here's the itinerary of readings in Ireland:
Friday September 14, 8pm. Over The Edge Writers' Gathering at Galway Arts Centre, 47 Lower Dominick Street, Galway.
Monday September 17, 9pm. Ó Bhéal. Upstairs at The Long Valley, Winthrop Street, Cork.
Wednesday September 19, 7.30 pm at the Irish Writers' Centre, 19 Parnell Square, Dublin.
Sunday September 23, 2.30pm at the Station House Theatre, Station House Complex,  Galway Road, Clifden.
After a lot of craic and too much Guinness, I head off to London where I'm doing three more readings. They are:
Wednesday 26 September, 6.15pm, Menzies Centre for Australian Studies, Strand Campus, King's College, London.
Friday September 28, 8pm. The Poetry Café, 22 Betterton Street, Covent Garden, London.
Sunday September 30, 7.30pm. Torriano Meeting House, 99 Torriano Avenue, Kentish Town, London (with Alison Wong).
Launches of The Swarm
Sydney: 3 for 3.30pm, Sunday October 14, 2012.  Friend in Hand Hotel, 58 Cowper Street, Glebe.   Launched by Gabrielle Carey. All welcome.
Melbourne: 6 for 6.30pm, Friday October 19, 2012. Collected Works Bookshop. Level 1, Nicholas Building, 37 Swanston Street, Melbourne. Phone 03 9654 8873. Launched by Kristin Henry. All welcome.
News, 2011
Recently I've published a number of short stories in some great publications, perfect for Christmas presents or holiday reading.
One story, "The Fibbing Bird" is in The Sleepers Almanac, No 7. To buy it go to: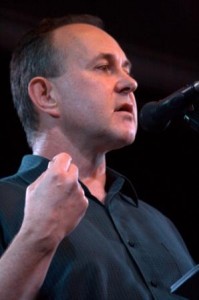 www.sleeperspublishing.com
If you're interested  in reading a story that deals with the changing nature of many families and what happens when two old friends get together, then "Never Married" was recently published in Four W, No 22 available from the Booranga Writers' Centre.
Another story "The Elusive Tenant" can be read in Escape an anthology of short stories, from that great supporter of the short story, Spineless Wonders Publishing. They publish short fiction and are working hard to encourage debate and discussion of the form. To read my interview and check out what other writers are saying about the short story go to: http://shortaustralianstories.com.au/spineless-wonders-asks-andy-kissane
I was thrilled to recently win the inaugural Coriole National Wine Poet competition. More details to follow in 2012, but the news is that Coriole will be publishing 6 short poems on the back of their 2006 Cabernet-Barbera Poets Series wine. Poetry and wine have always gone together and I'm looking forward to drinking some great wine and reading some fantastic poetry in the coming year.
A sequence of  my poems Conversing with Ghosts was recently shortlisted for the 2011 Newcastle Poetry Prize and will be published in the anthology due out September 30, when the winners are announced in Newcastle.
Out to Lunch, Andy Kissane's third book of poetry was shortlisted for the 2011 Kenneth Slessor Prize for Poetry, one of the NSW Premier's Prizes for Literature. Congratulations to Jennifer Maiden who won the prize with her book, Pirate Rain.
A journal of new writing Seizure has just been launched and will be available in bookstores  from June.  The first issue investigates Food in fiction, poetry, nonfiction and recipes, with beautiful design and superb photography.  I have two poems in this issue, which is definitely worth getting your hands on.  My congratulations to the editor, Alice Grundy and her team for an impressive beginning and a scrumptious launch. (Although the miracle tablets that make sour foods taste sweet didn't seem to work on me. Must develop a more refined palate.)  To check it out, or to order a copy of Seizure go to: www.seizureonline.com
Mascara Literary Review has published two recent poems of mine in its ninth issue. The issue is dedicated to Sydney poet and critic, Kerry Leves, who passed away recently.  Kerry was a fine poet and one of our best reviewers and I will miss seeing his smiling face at readings  and festivals. Mascara is available at: www.mascarareview.com
I was lucky enough to win the inaugural Publisher's Cup Cricket Poetry Prize with my poem, The Catch. You can watch a video of the actor Harry Briggs reading the poem on youtube at: www.youtube.com/watch?v=2vg3e7Se7Nk
The 2011 Cricket Poetry Prize has just opened and closes on August 31. So if you're a poet coming in to bowl from the Nursery End get your poems in. For more information:www.cricketartprize.org
Recent Readings
The Word Tree, Saturday July 2nd. 3-5pm. Burrinja Arts Centre, corner of Glenfern Drive and Matson Drive, Upwey. $5/$3, plus open section.
Poetry and Conversation,  Sunday July 3rd. 3-5.15 pm. Morrow Theatrette, (Geelong Heritage Centre) Geelong Regional Library.
La Mama Poetica, Monday July 4, 8 pm at La Mama  Theatre, 205  Faraday Street, Carlton.
The photograph was taken by Michael Reynolds at a reading at Passionate Tongues, Brunswick on Monday, March 14, 2011
Fiction

Writing Workshops